Operation Rescue Needs Rescue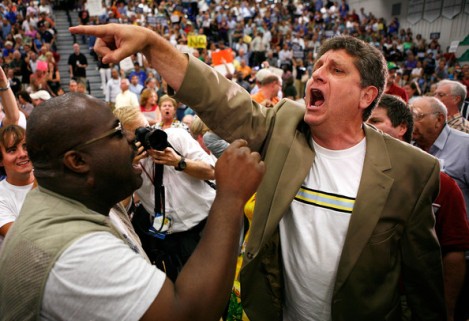 WICHITA | The anti-abortion organization Operation Rescue says it's close to shutting down unless emergency financial help arrives soon.

Group president Troy Newman sent an e-mail Monday night to donors saying the organization is in a financial crisis.

Newman blames the economy. But the Wichita-based organization has also taken heavy criticism after the May 31 shooting death of abortion provider George Tiller — not only from abortion-rights supporters but also from anti-abortion militants.
That's nice.
Sadly, I'm sure some wingnut somewhere will turn on the wingnut welfare tap.
Photo by Alex Wong/Getty Images North America
Add a Comment
Please
log in
to post a comment