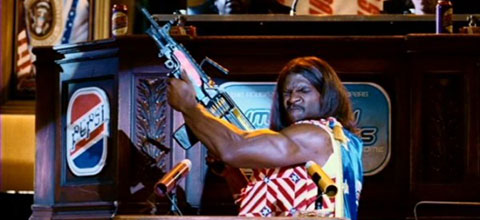 On behalf of the dwindling tribe of rational beings in These United States, we would like to thank Donald Trump for being utterly incompetent.
Trump's gift for making subtext text — for putting into words what other politicians encoded in dog whistles — revealed what everyone has known, or should have known, since 1980: Conservative politics is total bullshit, an intellectual veneer riding atop an ugly racist engine.
Whatever merit was to be found in conservative "ideas" was totally irrelevant, since without the power of Angry White Voters resentful of Welfare Queens and fearful of Black Murderers, those ideas would never have gained or maintained currency.
And should that bigotry wear thin in a given election, you could always turn to faggots instead to incite an electorally remunerative moral panic.