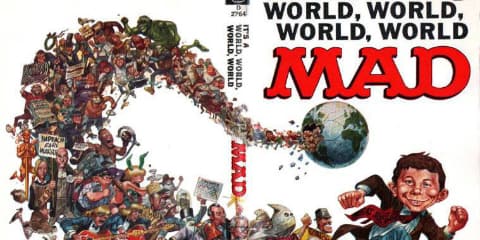 When we think of Mad magazine, we think of Jack Davis.
We could think of Dave Berg, or Antonio Prohias, or Al Jaffee, or Sergio Aragones, or Norman Mingo, but no, it's Jack Davis who lands first.
When we think of Mad, we think of the artists. The Usual Gang of Idiots included writers, of course, and one William M. Gaines, but now Dick DeBartolo comes to mind.
One writer. Took a moment.