The Coldest War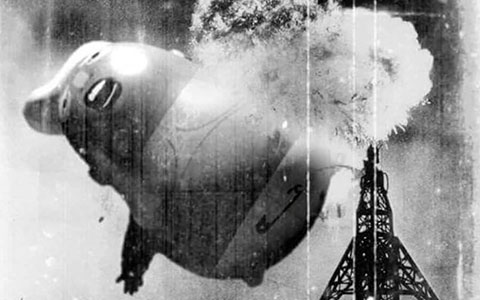 There's really nothing new to say. Our country has been attacked, it continues to be attacked, and a frighteningly substantial number of people are fine with that, including a frighteningly substantial number of elites in government and media.
This is the case. If it were not the case, everything would look and sound a lot different.
We spent a year being angry at this — angry at the traitors, angry at the collaborators, angry at the media for treating this as politics as usual, angry at everyone playing civics and civility in the face of creeping despotism.
And then we realized they're all hopeless and useless. Feckless, even.
Of course, none of this is new in kind, only in degree. These people have always been among us, their sins visited upon us, their prejudices and greed and fears smothering us through our government. They abide the slaughtering of innocents, the kidnapping of children, the targeted misery of others. They profess to be Christian, but they ignore the Gospels. It's all Leviticus and Paul to them, never Jesus.
Meanwhile, record highs have been set across the Northern Hemisphere. It won't be a Flood this time.
We are not yet hopeless — not yet ready to descend into late Twain or mid-Mencken — but only because we can't bear the thought of letting the bastards win. There's too much at stake to surrender, too many people who have it much worse than we do, too much love still in the world to forsake, despite dedicated efforts to thwart it at every turn.
And yet we wonder what it will take. We know we are not alone in our frustration and anger, we know that Polls Show a majority of Americans aren't happy with the state of things, we know that if we had an actual representative democracy, a functioning republic, that we would not be in this position.
But here we are, for reasons we all know and can trace back decades, even generations. We are here because of indifference, the indifference of people who live pleasant-enough lives, the indifference of people whose worst fear is paying more taxes, who don't have to bear the brunt of all those heinous policies we hear about daily, people for whom politics can be enjoyed as sport with no personal consequence.
We remain hopeful because we have to be, but we recognize how deeply fucked shit is, and only getting worse. And we don't know how much time remains to fix things before they break completely.
[Image: Some unknown genius.]
Add a Comment
Please
log in
to post a comment