The Hypocrisy Game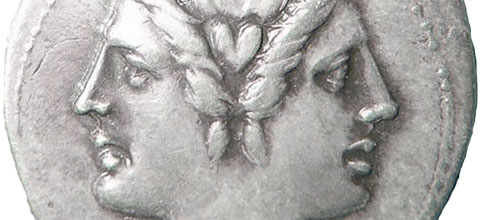 When Bill Clinton won his first presidential election, in 1992, it was an Electoral College landslide — 370 votes to Poppy Bush's 168. He also won the three-way popular vote by almost 6 million.
But, alas, Bubba lacked a "mandate" — his 44 million votes only amounted to 43 percent. Short of 50, the reasoning went, no sale.
Whose reasoning? Conservatives, of course.
It was bullshit, but they were loud about it, even lacking Fox News to amplify their message. They were so loud, so repetitively loud, that we can still hear them a quarter-century later.
We could also hear their echoes in 2000, when Shrub lost the popular vote, the first such loss in more than a century, but not the last. We could only hear echoes, however, because after eight years of Mandate Talk — Clinton also slipped a hair below 50 percent in 1996 — suddenly the popular vote didn't matter. Now only the Electoral College counted.
Well, that and the Supreme Court.
Here's where we're supposed to play that enduring passtime, calling out conservative hypocrisy, known as IOKIYAR in milder times. Which, we'll admit, we have enjoyed on numerous occasions over the years. It's always good for a cheap laugh, the cynical inconsistency of the Party of Principles. They said this then, and they're saying this now! Hahahahaha!
After which they'll say that tomorrow, and it doesn't make a fucking difference, because the stenographers who populate our national media duly distribute it, maybe saving the callout for a carefully worded and buried Analysis, or on better days getting an Opponents Say to do their work for them.
The thing about The Hypocrisy Game is that conservatives know it works, which is why they've been playing it for more than a generation. All Trump did was perfect it, adding a flamboyant shamelessness to the practice. All you need to do is repeat the same lie until you find a better one, then repeat that as long as needed. Make it loud, make it stick, drop it the moment it's no longer useful.
What's magic about The Hypocrisy Game is that it never ends. It lasts forever. You just throw some shit at the wall, and while opponents whine about the smell, you throw some more shit at another wall. In civil terms, you Control the Narrative, another reason why civility is bullshit. It lends cover to liars.
So what should liberals and progressives do?
Simple. Stop playing the fucking game.
We saw an example of this in the days following Anthony Kennedy's copout. While everyone — everyone with a conscience, anyway — was grieving about the fate of justice with another ideologue perverting the Supreme Court, some clever folks were chatting up using Mitch McConnell's previous logic against him: How dare the Senate consider a nominee in an election year! Surely what was good enough for Merrick Garland is good enough for [insert Federalist Society stooge here]!
Yeah, right. Like anyone's gonna shame Mitch Fucking McConnell. Like anyone's gonna rally behind a bullshit procedural response to a bullshit procedural argument. Like Senatorial practice has any meaning, compared to, say, Roe v. Wade being overturned in eighteen months.
The trick to The Hypocrisy Game is that conservatives will say anything they need to get anything they want. They'll jam the system with bullshit, knowing that everyone else will feel obligated to take them seriously, to respond to their bullshit with objections that clog the system even more. The only thing worse for conservatives than being talked about is not being talked about, because they know all that useless chatter runs out the clock until the next round of bullshit.
Stop playing the game, and stop being polite about it. Stop fretting about civility when children are being kidnapped without return, when citizens are being denied their rights, when our democracy is being attacked from without and within. Civility is just a cudgel for liars and hypocrites to keep the bullshit flowing.
In other words, stop feeding the trolls. They're really fouling up the joint.