The Soul of the Republic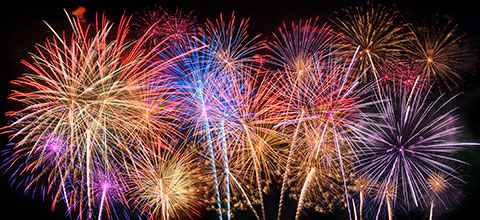 A Republic consists of its Citizens. That is the point of our Experiment in Democracy, where power resides in the collective will of the people, as expressed through their representatives.
At the time of our creation as a nation, this was by no means a generally agreed idea. We were colonies of a monarchy, one of many across Europe, each with its own landed hereditary aristocracy. Power was tightly held by families who had always held it, and for good reason, they thought. To let peasants through the door was madness.
Of course, the citizenry of our new nation was somewhat constrained, and would remain so for more than a century — continuing to this day, many would argue — but let's set aside the cynicism of our founding and liberate the ideals from their circumstance. They're fine ideals, after all. They continue to inspire. Our cynicism arises from not living up to them.
And hey, we did fight a war over them. A revolutionary war.
What was that about?
The crux of the matter was not Life Liberty Etc., but despotism, rule by an unaccountable power. That is where we find the phrase that resonates most today, the "consent of the governed", from which, and only which, a legitimate government derives its authority. Absent that consent, living under a government that is "destructive" of that consent, "it is the Right of the People to alter or to abolish it".
And here we are.
There is no way, no honest way, of saying our current government benefits from the consent of the governed. A president can be elected with a minority of the vote. Regions with few citizens enjoy far more weight in our Senate than their population merits. Regions that define our House districts are drawn to the highest statistical standards to maximize the power of one party over another. And while all adult citizens now enjoy the right to vote, that right is undermined and thwarted at every turn to maximize the potential for one party's voters.
This isn't democracy. This is despotism, dressing itself in a simulacrum of democracy.
When we last visited this subject, in the weeks following the 2016 election — where, once again, a president was chosen in defiance of the consent of the governed — we wondered how long it would take people to notice, how long it would be before people felt it in their guts, that their government was not merely controlled by folks with whom they disagree — god knows we're used to that — but controlled by folks who have no right to hold that power in the first place, whose authority is illegitimate.
Eighteen months on, we think we're a lot closer to that. Maybe not close enough to foment another revolution, or another civil war, but you can see it in the distance. It's not inconceivable. It used to be.
But it's not inevitable, either. While the government we live under is designed — by accident and intention — to deflect the consent of the governed, to pay it lip service while determinately ignoring it, the despotism is not yet perfected. The elections we hold are stacked against our citizens, but not yet overwhelmingly so. Power can still be reclaimed, legitimacy restored — if not in whole, at least sufficient to maintain the fight for another battle.
What it takes are citizens voting in overwhelming numbers.
We have seen this in a series of special elections, harbingers of a Blue Wave, candidates winning against the structural odds, or losing while substantially beating the spread. We have seen the exercise of their anger, the manifestation of what we used to call "enthusiasm", a word that seems insufficient to the moment. Each step of this has restored hope, a slim hope, but sufficient to sustain us through day after day of unremitting atrocity. There's a chance we may survive this yet.
But only a chance, and only a moment for that chance to happen. If at least one house of Congress isn't returned to the citizens this fall, if the nation must endure two more years of what it has endured so far — if the consent of the governed continues to be not only ignored, but maliciously spited — then we might find ourselves again taking up the Founders' ideals, and doing it the hard way.
Enjoy those fireworks while you can, folks. The next round might not be as entertaining.
Add a Comment
Please
log in
to post a comment