The T-Word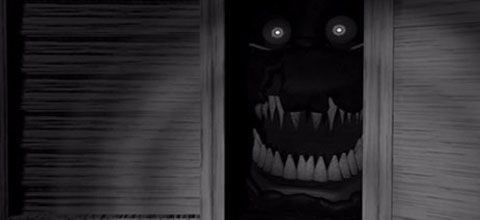 For a brief moment Monday, we thought something happened.
The President of the United States, on live television, demonstrated fealty to a foreign dictator, a man whose country has been methodically undermining our electoral system, and all hell broke loose. Suddenly that word, the Word That Must Not Be Spoken, the word that best describes what is happening and has been happening, escaped into mainstream discussion.
It didn't last. Within twenty-four hours, the T-Word had been shoved back into the closet. By Friday, discussion had returned to conventional corruption. But it was too late. The T-Word came out. It'll come out again.
We first called Republicans traitors in December 2016. We were not hyperventilating, not exaggerating for effect. We were dead serious. They were, and are. Credible allegations had been published of Russian meddling in our election — not from a journalistic investigation, but a CIA assessment. Russia wasn't just monkeywrenching, playing both sides against each other, but actively assisting the Trump campaign.
In the face of such allegations, there was only one course of action: Aggressive Congressional hearings to dig out the facts. This was an act of war, after all, an assault on the heart of our democracy. Surely our representatives would defend us, defend our Constitution, as they are sworn to do.
They did not. Months earlier, when Mitch McConnell had been offered an opportunity to present a united front against such meddling, he declined. The attack benefited him and his parry, after all. Why ruin a good thing?
This was, and remains, treason.
We can say this. We have been saying this. But we are not part of the National Conversation, a small group that includes the New York Times and Washington Post editorial pages, certain politicians, and various authority figures who appear on Sunday talk shows. The conversation is theirs, not ours. They collectively determine what is "serious" and what is not, what merits attention and what may be ignored. We are mere barbarians in the wilderness.
And it is in their conversation, the conversation of Serious People saying Serious Things, that the T-Words appeared Monday. Traitor and Treason had been uttered in polite company, and nobody took to their fainting couches. They were dead serious, too. At least for a moment.
And then Trump said never mind, and everyone pretended nothing happened.
Treason is a dead-serious word, not just a legal word, or a political word, but a moral word. It signifies a fundamental betrayal of the country and its citizens. One does not toss that word around lightly. Treason has consequences, and not just for the traitor. To identify treason is to assume an obligation to combat it, within the scope and resources of one's power and authority.
Which is why participants in the National Conversation are loath to recognize it, much less utter it. Treason is not politics as usual. Treason is not a matter of mundane both-sides chatter. Treason is dead serious. It is not a topic of conversation. It is a cause for action.
The T-Word has disappeared from the National Conversation, but not forever, and probably not for long. The conditions remain. The players remain. The word has been spoken. It will be easier to speak it the next time.
We grew up amid another presidential scandal, whose contours and details are all familiar now, but which were resisted at the time, until the unbelievable was made manifest, the unthinkable exhibited. "I am not a crook," said the President of the United States.
Turns out he was.
Add a Comment
Please
log in
to post a comment