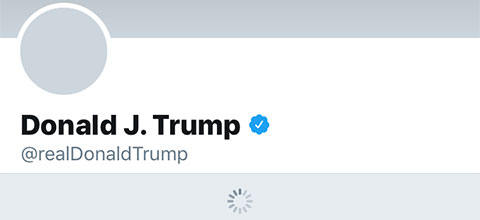 For a brief, shining moment, the world was safe.
For eleven minutes Thursday, the greatest immediate threat to humanity's survival — besides humanity itself — didn't exist.
It was bliss, a glimpse into an alternate reality where things are still going to shit, but we're working on it, and it's not hopeless.
And then Twitter restored Donald Trump's account.