Beautiful Minds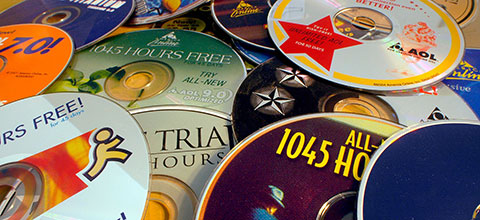 It was fun at first. One day you were alone, and the next day you weren't. One day the only people you knew were the people you met, and the next day you knew people you would never meet. It was fun. It was fun not being alone any more.
It wasn't just that you knew people you would never meet, it was that you shared something with them, something important, something you couldn't share with the people you knew. You shared your spirit. Sharing your spirit is fun.
And it was fun knowing that other people were sharing their spirits as well, people you never knew and would never meet, people who had also been alone and now who weren't. It was fun knowing people were doing that while you were, all having fun, all sharing their spirits, all finding kindred spirits to share them with, all those spirits swirling around in a place that didn't exist, a place that couldn't exist, a space that could only be filled with imagination, a space full of spirit.
It was like that for awhile.
It was like that for a long time, really, twenty, twenty-five years, a generation's worth of time, a time for brand-new people to grow up with a space where their spirits could roam freely, looking for other spirits, never knowing a world without that space that only existed in imagination, never living without it, never knowing what it was like to live in a world where you were alone. It was beautiful, really. It was really fucking beautiful.
And it didn't last.
It's still there, that space, this space, this space where spirits roam in search of kindred spirits. But it has turned ugly, and people are feeling that, feeling what happens when this beautiful space is soured by spirits who seek to dominate others, the same spirits who seek to dominate others in physical spaces, evil spirits who are no longer bound by the limits of who they meet, who can find kindred evil spirits of their own, and turn on the beautiful spirits who roam freely. We have brought our imaginations into a space that can only exist in imagination, and we have again discovered a lesson we have known forever, that we create the world we live in, real or cyber, and that world is always everything we are. We keep meeting the enemy, and they is always us.
And now we are living the consequence of our creation, a consequence we should have seen coming but didn't, so intoxicating was the joy that was revealed when the space first opened up. We are now living in a world of sublime microtargeting, a world where our very souls can be harvested and collated and exchanged and attacked, a world where we all made our souls freely available because all we wanted was for other souls to find us, and never be alone.
It's not that we can't have nice things. It's that we can't keep them nice. Wherever we go, there we are. And now there's nowhere else to turn.
Add a Comment
Please
log in
to post a comment