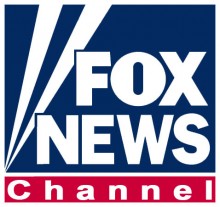 This book should be good:
An organizational flow chart at Fox would be tough to draw up, as title alone was not the ultimate signifier of status. Sometimes the anchors outranked their executive producers, as was the case with "The O'Reilly Factor." (In fact, Bill had procured an EP title for himself, but he outranked the two other EPs on the show, both Stan, who oversaw TV, radio, and the website, and Gayle, who focused on television and also served as a fact-checker.) Sometimes the anchors were relatively weak — as was the case with a lot of weekend shows, and maybe some of the newswheel hours — and a strong senior producer or producer outranked, or at least pretended to outrank, the host.
Hope there's an audio version.