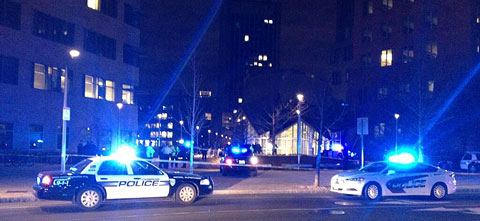 We're following a half-dozen Twitter feeds with varying information, but the Boston Globe is committing to the capture story, "according to an official with knowledge of the investigation". We'll see how that pans out.
2:50 am: The FBI is not confirming capture.
3:07 am: Two suspects have been identified by name via police scanners. We're holding off on the names, but one of them is a philosophy major.