The Year of Living Hopelessly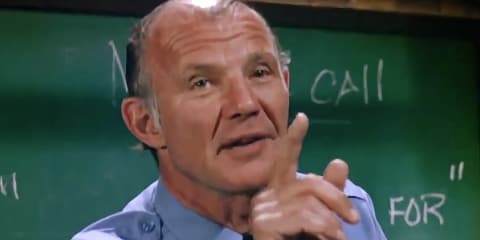 Things are not going to get better.
It's not that the problems are too entrenched, it's that the people are too stupid. Enough of them, anyway. Enough of them to tip the balance in a system that's already wildly imbalanced in their favor.
We've run out of hope.
Hope was slim to begin with. We've been wildly late to fix things, perhaps too late already, but we had a shot at it, a shot at turning the ship around, or at least making an effort. And we still do, really, although the reasons we didn't last year are unchanged going into this. Joe and Kyrsten are not going to stop being Joe and Kyrsten.
Merrick Garland is not gonna stop being Merrick Garland either, whoever he is, because hell if we know, we think he was somebody once. Louis DeJoy is gonna keep being Louis DeJoy, and nobody in a position to stop him seems interested in it. The national political media is gonna continue being a shame to journalism, manufacturing balance instead of seeking truth.
All the flaws that were revealed in our nation's structure of governance and institutions that were revealed during Donald Trump's time in office have not changed in the year since he violently left. Last year was, at best, amelioration, a moment where things didn't keep getting much worse. This year will be the same, almost, as well as the next two: Whatever isn't being done, it's still better than what could have been done to us.
Not that things won't get worse. We're still sliding downhill, if not barreling. There was a major wildfire near Denver just before New Year's, a thousand homes destroyed. In the middle of winter. Where it has barely snowed this season.
It wasn't a freak occurrence. We've known this is coming for thirty years. We've been watching it unfold over the past ten. Joe and Kyrsten suddenly coming to their senses wouldn't have prevented that. And in two years, it's entirely possible that anything they might have done would quickly be erased, anyway. But it would have been something. Anything.
This is why we can't have nice things, goes the line that was recently popular, oh, let's say five years ago. Haven't heard that much since the bottom fell out of everything, since we were no longer able to ironically shrug about it. There's still a tsunami coming, and treading water ain't gonna cut it.
Shit's not gonna get better. The best we can hope is that it won't get a lot worse. Hey! Hey! Be careful out there.
Add a Comment
Please
log in
to post a comment