The 700,000 Club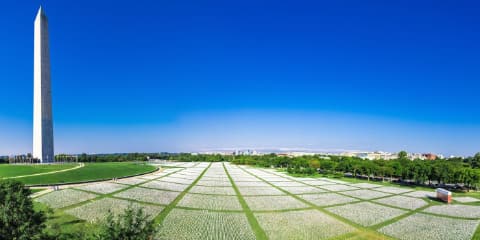 The national odometer took another spin last week: 700,000 covid deaths. Twelve Vietnams. Hell, more than the Civil War. Or all other American wars. Combined.
That's where we're at now. We'll never know how many of these deaths were preventable, if we had a competent national government at the start of the pandemic, or for that matter, a fact-respectful population. We only know what we've lived through, and why, and what damn little we can do about it.
Fewer than 2 in 3 Americans have had a jab, putting us 49th in the world vax derby. That 700k death toll amounts to more than 1 in 500 Americans, ranking us 20th on that chart.
And if cases and deaths are starting to fall off from their latest peaks, that's only because, like a forest fire, Delta has burned itself out, exhausted its human fuel. It spread unimpeded among the aggressively ignorant, and now it's taken them home.
So, what have we learned? What are we still learning?
Nothing we didn't already know, really. A fresh perspective on it, perhaps.
A few months ago, right as the Delta wave hit, the national conversation was about convincing idiots to be less idiotic. "Vaccine resisters can't be persuaded if they feel disrespected," proclaimed the National Review.
Persuaded? How? The vax-averse are highly resistant to facts, preferring their faux-rational fantasies to anything remotely resembling the world they actually live in. Just try coaxing them with a morsel of truth, and see how quickly they kick it away with something they heard on the Fox White-Power Hour last night.
That's something we already knew. "Everyone is entitled to his own opinion," Daniel Patrick Moynihan famously wrote in 1983, "but not his own facts," a hypothesis our country has spent the subsequent four decades heartily disproving.
Name yer topic: Global warming, gun control, Iraq, Afghanistan, racism, anything. People have eyes but do not see, ears but do not hear, minds but do not understand. And since we're riffing on Jeremiah here, that certainly ain't new.
But the pandemic has brought home not only the depth of the denial, but the immediacy of it: Covid doesn't just kill, it kills ugly, and it kills fast. It kills in public, as all those deathbed conversion videos attest. It's not something that'll take you out thirty years from now if you don't change your lifestyle; one whiff, and you're a fresh flag on the National Mall Covid Memorial next week.
How do you "persuade" someone in the face of that? Their own predictable, imminent, brutal mortality?
Yeah, well, you don't. That's what we're learning from this. You're only persuadable if you're not unmoored from reality in the first place.
And if you're not going to join us in protecting our nation from covid, all that remains is protecting the rest of us from you.
Which is what we're starting to do. Those vax mandates? Working. Despite the national media defacing itself by headlining holdouts as raw numbers, the percentage of a given workforce example often starts with a zero. We shouldn't have to take our lives in our hands going to the office. If you don't wanna play nice with others, you're free to quit.
Heck, open up your own restaurant if you're pissed! Give it a fancy name! Call it Virulence! In a nice cursive script, because it's classy! You can even have an indoor smoking section! Freedom!
And mandates? Call them tyranny if you'd like. Hell, call them Frank. Pretend like the guvmint is sending jackbooted nurses to your door, pretend like you're being herded into camps or sent off to reservations, howl at the sheer injustice of something nobody's requiring you to do — just face reasonable consequences for not doing it.
Just keep your filthy, infectious carcass away from the rest of us, is all. Some of us have lives we'd like to return to.
Add a Comment
Please
log in
to post a comment