America Breaking Bad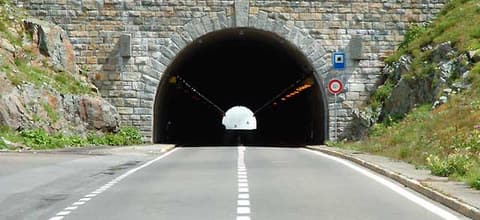 Here's all we really know right now:
It's gonna take eighteen months to get through this.
That's the time it takes to discover, test, manufacture, and distribute a vaccine.
Eighteen months.
Best case.
It's the testing that chews up most of that time — more than a year. You don't just test to make sure it works. You test to make sure it doesn't kill you in the process. You test to make sure your baby doesn't get born with fins.
Hydroxychloroquine can kill you. Two grams of it. Also not recommended for pregnant women, because, y'know, Flipper.
Within prescribed limits, it may well ameliorate symptoms. It's been approved for lupus. It's been tested for lupus. And arthritis. And malaria.
That would be ideal, something we have on hand, something we know, something we can prescribe safely. But we can't rely on that right now. We can't rely on hope. We're staring down those eighteen months until known otherwise.
We can't rely on post-infection immunity, either, on one-and-done. We don't know this yet. What we do know is maybe, sorta, depends. We know antibodies are produced, but not whether enough or for how long. New word for 2020: "Reinfection".
And so, eighteen months.
That's a hard number to accept. It involves consequences, serious consequences, lasting consequences. It means we're stuck indoors for the duration, perhaps with periods of respite as we ride the waves of contagion. It means a long-term disruption — disaster, really — of a market economy based on our social habits. We just can't freeze local businesses for eighteen months and warm them up again when the danger has passed. What the world looks like coming out of the tunnel will be much different than the world going into it.
And that's the best case.
We're not living the best case. We're already seeing how much worse things can get. Charlatans spreading false hopes. Profiteering, from toilet paper to securities. Theft of testing kits. Defiant public gatherings. Criminal incompetence.
America is breaking bad.
That's what's gonna kill us in the end, taking an impossibly bad situation and making it worse. We can do better, and many of us will. But too many of us won't. We're seeing that already, and it's only been a week or two, the work-from-home jokes still fresh. What happens after a month? After two? After six? After eighteen?
But hey, maybe it settles in after a time, the New Abnormal. Maybe we collectively get used to it, find our footing. Maybe we get this burst of panic and desperation out of our system, and get to work Dealing With It. Maybe we learn to live with Impossibly Bad, until it gets better.
Problem is, we don't know that either.