March Madness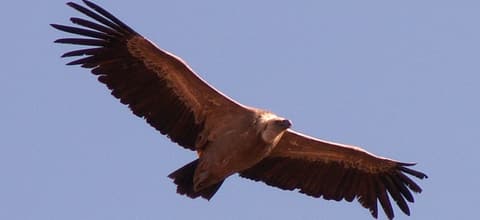 We want him to die.
And not a peaceful death, either. Something ravenous, like vultures in the desert, peeling his flesh bit by bit, leaving some for later, inflicting great pain, unendurable pain, pain that lasts forever, pain that even death cannot relieve, because death is always near but never final.
Something like that. Something with style.
We don't know that we've ever felt something like that, at least about somebody living. Hitler, sure, but he was long gone before we showed up. Name one of history's great murderers, yeah, we'll hop in the time machine and snuff him in his crib. And it's not like we haven't shared the planet with a few during our time here, but they were all over there one way or another, not here.
Donald Trump is here. And we want him to die. Because Donald Trump has become one of history's great murderers. And we've reached the point where there's no other way to get rid of him.
While we're waiting for the Secret Service to show up at our door in locked-down Denver, perhaps we should tell you about the past week. It started with the Kill Grandma fad, the idea that it was a citizen's patriotic duty to die for one's economy. It wasn't his idea — few of them are, as he lacks the mental capacity — but he was happy to amplify it, as only a President of the United States of America can. And it wasn't quite like he was ordering U.S. Marshals to roam the country with pillows and plastic bags to cull the herd, but causing overwhelming casualties in order to reopen businesses seemed an acceptable cost to the benefit.
You ever read one of those articles about how insurance companies assign a dollar amount to human life? It felt like that, but with a penny jar.
Anyway, that woke us up in the middle of the night. We try to take things in as they come, the gestalt of the madness, but we're finding it hard to confine the endeavor to standard sentient hours these days. We're processing overtime just to keep up with the devastation.
It's not merely the incompetence, we should mention to Agent Smith before he cuffs us in our work pajamas. That's already baked in. It's tragic, but it's not spiteful. Dubya was responsible for more than a few unnecessary deaths on his watch, but we wanted justice for that crew, not vultures circling in the hot sun. Even if we did have to settle in the end for a thrown shoe.
Lack of planning? Throwing away the plans already made? Throwing away the people whose job it was to carry out the plans? Save all that for the T&R Commission.
No, what got us thinking about vultures enjoying a seven-course meal was this comment, Thursday night:
"I don't believe you need 40,000 or 30,000 ventilators. You know, you go into major hospitals sometimes and they'll have two ventilators. Now all of a sudden they're saying, 'Can we order 30,000 ventilators?'"
People are going to die because of comments like that. Painful deaths. Lingering deaths. Deaths in overcrowded hospitals. Deaths from the wartime triage necessary to ration limited lifesaving equipment and supplies.
Unnecessary deaths. Avoidable deaths. Preventable deaths.
Because a sociopathic narcissist is running the show, and he wants to spite states that didn't vote for him.
And that is why he must die. Now. To save countless lives. Because we've run out of options. And god knows what he's gonna do in the nearly ten months he has remaining to do it.
Oh, right. That's another thought we've been having the past week or two: We don't know how thus country is going to survive until January 20, 2021. Not with this murderer in power. Not with the demons he's already set loose. Not with god knows what demons he has yet to set loose, day after grueling day. We don't know what's going to happen when the desperation really sets in, his and everybody else's. We really don't.
All we know is that as long as Donald Trump is soiling that carpet in the Oval Office, things are always going to be worse — much worse — than they might have been. Spitefully worse. Lethally worse.
And for that, we wish him dead. Because we've fucking had enough of this shit.
Add a Comment
Please
log in
to post a comment