The End of the Reagan Era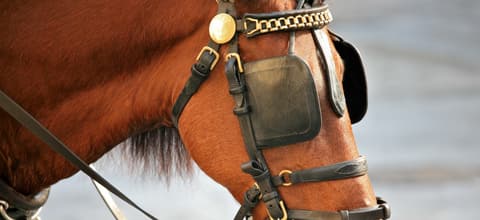 Maybe we're indulging in some wishful thinking here. We've certainly seen a lot of it lately.
But we're having a hard time seeing the normal things will return to. The normal of four weeks ago. Or forty years.
A defining moment of our adulthood — of two-thirds of our life, now — was the Reagan-Carter debate of 1980. You had to be there. Jimmy had not run the happy campaign of four years earlier. He was tired. The presidency, it was said, had become too much for one man. The weight of responsibility had worn him down.
The Seventies had been like that: The energy crisis, stagflation, Watergate, CIA hearings, hostages, disco — one horror after another. The reality of it was unavoidable. Whatever party America had enjoyed in the 50s and 60s was over.
Jimmy's solution was to face it, address it, deal with it. "I will not lie to you," he had said, and while that's a promise no president can sustain, he did his best. And it was crushing him. He couldn't offer sunny hope for the future. Nobody could, if they were being honest about it.
So that's what Reagan did. He lied. Right to our face. On national TV.
At first it was laughable, wildly so. His weren't subtle lies. America's problems were easy to analyze, easy to solve. They would all go away with a wave of his hand. His was the path to happiness, the eternal sunshine of the spotless mind. You just had to click your heels and believe.
That was the horror of it, as the evening wore on — Reagan offered the solution Americans wanted. Don't deal with problems — ignore them. Pretend they didn't exist. Pretend they could be solved — cured — with a magic elixir.
Americans wanted to be lied to. We knew it. We felt it. Reality had become too much to bear. Escape was the only solution. Reagan offered escape. Reagan was going to win.
He did. And now we've been living his lie for forty years.
Many of us, anyway. Plenty of us haven't, plenty of us have remained stuck in reality, but we've been easily ignored. That's the point, after all. You're either in the bubble or not.
What we've learned about lies in the forty years since is how sustainable they are, at least in human terms. Things don't fall apart overnight, at least until they do. Reality wins in the end — Nature Votes Last — but you can keep reality at bay for quite some time before it crashes the party.
We thought it would ultimately be global warming, but while that reality is happening now, it doesn't get really nasty until the latter part of this century, after today's partiers have checked out. They wouldn't live to see the future they created, the reality they foisted on their progeny. They would die as blissfully as they lived, history's winners.
We thought that until four weeks ago. Pandemics have a way of focusing your attention.
It's not just the virus that's sweeping the globe. It's the consequences of it, the consequences we're all facing, whatever reality we've been living in.
Suddenly — immediately — unemployment is surging, to levels not seen since the Great Depression. You may like your health insurance, but you can't keep it if you lose your job, and it doesn't save you from destitution if you really get sick.
And if you still have a job, you're powerless against arbitrary decisions by your employer, because unions were just a hassle you believed you were better off living without.
But hey, you've been smartly managing your 401(k), so at least that's still — oops.
And so on. Every lie of the past forty years, picked off by a sniper, one by one. Reality was easily ignored, until you found yourself part of it.
We'd like to think that settles the matter, that there's no returning to the lies that brought us to this point, what passed as normal as long as you kept your blinders on and squinted real hard. It's not that we think Americans will suddenly come to their senses — we're not that stupid — but enough of them will, enough to make that incremental difference between a government that tries its best and that rancid murderous crew that's running the joint right now.
Even that is wishful thinking, we'll admit. Even now, four weeks into a reality that we'll all be enduring for at least a year, we can't be certain that enough people won't be desperate to return to the lies that helped create this mess.
Lies are like that. People die easy. Lies die hard.