Hang Him by the Nuts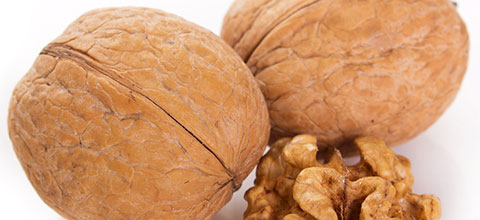 The Constitutional standard for impeachment is "Treason, Bribery, or other high Crimes and Misdemeanors". Further examples are not provided, but the named crimes suggest the gravity intended — presidents shouldn't be impeached over a parking ticket.
The standard is suggestive in another way, in that it isn't a standard at all. Despite the intended similarity, impeachment is not an indictment, and trial in the Senate is not trial in court. Impeachment is a political act dressed in legalism. It originates in the House and is decided in the Senate. They can define it however they want.
All they need are the votes.
It is for this reason that Clever People have proclaimed the futility of the exercise: Whatever case is made, you still need 67 votes to throw out the rascal, and good luck finding twenty Republicans to jump ship.
We have been one of those Clever People, but with a clever caveat: In the face of that futility, impeachment needs a reason to exist on its own terms.
Impeachment isn't the only game in the House. The majority party has the power to issue subpoenas and run investigations. Much light can be shined on an Administration if they care to exercise that authority. Impeachment isn't needed to drive that process; the incoming committee chairs are already filling their calendars. Much fun will be had.
Nor can you just "impeach": An impeachment is a case to be made, not a finger to be pointed. And, until now, there hasn't been much of a case available: What we know is what newspapers and legal filings tell us, and those are inadequate sources of documentation and substantiation. Congressional hearings have been a sham to date, because Republicans are willing beneficiaries of the power bestowed by a treasonous president: They get their judges nominated, they get their bills signed. They collude in the conspiracy.
We have counseled patience in this respect: There is an honest investigation in town, and we no longer fear that its final report will be buried by an uninterested House. By policy — if not law — the President will not be indicted, but the facts that would support an indictment will be clear, detailed, and comprehensive.
The case will be made.
That is when you begin impeachment proceedings. Not because they have any chance of success across the Capitol, but because the case must be presented for its own sake, in public. The crimes against our elections and our sovereignty must be made clear, such that those who deny them can be seen for the collaborators they are.
And hey, if you wanna be crass about it, impeachment hearings on solid grounds will be the best show in town. Maybe even the Times will take a stand.
We speak in serious tones, as befits a grave subject, and while we agree with the Founders that the only appropriate remedy upon conviction is removal from office, we find that our passion overwhelms our cold rationality, and so we find ourself hoping that, in some just universe, the eviction ceremony would include unpleasant violations upon the person of the tyrant. We deserve no less.
Add a Comment
Please
log in
to post a comment