American Bullshit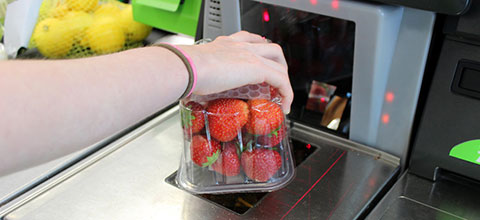 George Bush died Friday.
We remember him now as George H.W. Bush, mainly to distinguish him from the George Bush who fucked the shit out of America and its future, but he was just George Bush: George Bush, former CIA director, supposed man of principle who sold himself as quick as he could to the man he had effectively called a voodoo dingbat months earlier, a man who kicked Geraldine Ferraro's ass because he was a wimp trying to pass as macho, a man whom nobody loved nor admired and casually used a black man to scare white people into voting for him.
Oh, and a war hero.
That's what we're supposed to say about him now, now that he's gone. That's one of the things we're supposed to remember about him: George Bush, War Hero. But he was never a war hero, he was never known for that, whatever he may have done during the war. He was known for what he was, as everybody is known for what they are, the way we know things but pretend not to because that's not polite.
America is a land of bullshit that way.
What they're saying about George Bush is not who he was, what we knew him to be. George Bush was not this:
"President George H.W. Bush was a war hero, an internationalist who played a consequential role in maintaining the post-war world order. In domestic politics, he is remembered as a pillar of the Republican establishment, a pragmatist who pined for a 'kinder, gentler nation.'"
He's being remembered as this, not what he was, in order to provide a contrast to this:
"President Donald J. Trump represents a starkly different strain of Republicanism, and a rejection of nearly all of Bush's values."
No. The notion of Donald Trump as some kind of exception to modern Republicanism, the thing that is not not like the others, is bullshit being used to mask the fact that Donald Trump is the fruition of modern Republicans, the result of modern Republicanism, the dog-whistling introduced by Nixon and perfected by Reagan made manifest. George Bush is the embodiment of the establishment wing of modern Republicanism, the man who saw and stated how Ronald Reagan would ruin America, then toadied to him as quick as it became convenient, then abetted him in the ruination of America and its values that continues to this day.
George Bush showed establishment Republicans how to do it, how to suck up to the demagogues who play populists while enriching plutocrats, how to bring pundits to an orgasm of rapturous civility while ransacking the citizenry. The pretense that he was anything other than what he was, what we knew him to be, the celebration of his life that we are enduring today, shows that toadying works.
George Bush was a craven man who used the fear of a black man to get himself elected by white people. That's who he was, that's all he was, and anything else people feel they need to say about him is pure fucking bullshit.
Just like America.