The Finer Things in Life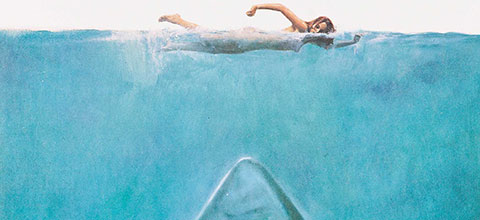 One of the great shames of our unfortunate era is that amidst the horror, the suffering, the mendacity, the sheer chaos of it all, we have not found the time to appreciate perhaps the greatest political sex scandal ever to grace Our Exceptional Republic.
Let us now rectify that.
Longtime prisoners of this audience may recall our contemporary fascination with Stormy Daniels, a spunky dame who took on David Vitter in Louisiana, and whose c.v. was heavy on the v. It was a tribute to our robust democracy that a strong-willed woman, with nothing but the clothes off her backside, could aspire to one of the highest offices in the land.
And there we left her, forever emblazoned upon our fertile memory, until a week ago, when she returned for a curtain call in the national spotlight. For her service to America was not finished, her page in history not yet complete.
Stormy Daniels had fucked Donald Trump, and a universe was born.
As a Recovering Journalist, we are required here to make a few observations about tradecraft. The story remains unconfirmed, insofar as the other participant has not copped to it. But we do have on the record a 2011 interview, corroborating contemporary evidence, lie-detector tests, and an elaborate $130,000 payoff through a purpose-built shell company to an alias. We have, in short, sufficient detail to make the story very plausible, and certainly publishable.
That's the journalistic standard. As a citizen, we have no fucking doubt.
Oh, and we also have a Stormy statement denying everything. The statement was released by Trump's lawyer. If you're curious what $130,000 looks like, there it is.
So. The interview. It was conducted in 2011, same year as that correspondents dinner where Obama humiliated Trump. Trump was not yet a political figure as we know him now, just a crank who would show up on Fox now and then. There were no presidential aspirations to derail, just your standard Page Six fodder, maybe a little spicier than what Trump had long been divulging to Howard Stern.
They meet at an event, sometime in 2006. He invites her to his penthouse suite for dinner. They get along well, chatting about her business and his fame. He's enthusiastic about having her as a contestant on his game show. She excuses herself to take a pee, and when she returns, he's spread out on the bed.
With the magazine.
It's the annual Forbes 400 issue, the handjob for the richest people in the world. Trump's on the cover, along with future traitors Junior and Ivanka. It's not Time, it's not Man of the Year, but it ain't bad.
And she spanks him with it, a full, hearty slap that will ripple through the ages, whose echoes will not subside until the universe is no more. WHAP! Face to flesh, reflection to soul. WHAP! The ink smudges on his sweaty buttocks, the blessed union of a man and his ego. WHAP!
God, that must have felt good.
It's poetry, really, an image that so succinctly captures the man that no other is possible, not even the golden droplets of micturating professionals. It is self-love better expressed than Narcissus himself, as if the pond took form and delivered the sweetest punishment to your misbehaving soul. Trump loves himself so much it hurts.
And because America is not worthy, not able to appreciate the grandeur of the moment amidst its downfall, there is more. There are the sharks.
We know Trump hates sharks. He tweeted as much in 2013 — two years after Stormy recounted the story of watching Shark Week with him. And yet he is drawn to them, drawn to fantasies of his own consumption, of being devoured by a force he cannot control, always hungry, never satisfied.
Trump, like us, watched Jaws at an impressionable age. You don't forget your first time.
And that's the purity of it all, the purity of an id unrestrained, an ego unsatisfied, a superego hanging lifeless from the rafters. It is the purity of an existence without conscience, the futility of a life unexamined. It is the abject sight of a man who cannot get what he wants, but still manages to get what he needs.
And it is fucking glorious.