The Powers That Bleed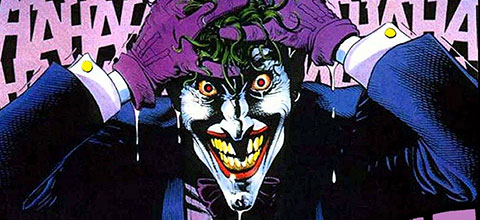 We're having a hard time coming to terms with the obsessive cruelty of our nation's leaders.
Which shouldn't be that difficult, really. We were weaned on Vietnam and Watergate. We spent our early adult years under Reagan and Bush. Cynicism comes to us easily, because that has been the only rational conclusion throughout most of our life, given the evidence at hand.
But even cynicism fails us today.
It should be easy. Take our senator, Colorado's Cory Gardner, one of the most venal members of that body, who typically flies under the national radar. He strives to keep his views hidden from his constituents, but he's happy to suck at the Koch teat, and in his role as head of the National Republican Senatorial Committee, privately bemoans his party's failure to pass any sham of Trumpcare because donors are unhappy.
We had to learn that from the New York Times. Cory's certainly not going to tell his constituents about it.
So, y'know, follow the money. Just like old times.
But Cory voted for sham repeal the last time, and while he's officially undecided this time, everyone knows where he'll stand if it comes to a vote next week. Even though it will grievously harm millions of Americans. Even though every healthcare organization you can think of opposes it.
And the cynical explanation still works, as far as it goes: Cory was elected by 40,000 votes in a Republican wave during an off-year election. He'll surely lose in 2020 when folks are paying attention — Colorado's other senator, a Democrat, breezed through last year — but no matter, he's just auditioning for a well-paid future as a Koch lackey. Cory will do fine.
No matter how many innocent Americans he has to crush to get there.
And that's the part we're struggling with: National Republicans are no longer even pretending to care. "Compassionate Conservatism" was a lie the moment it was uttered, and yet Shrub felt compelled to utter it, for fear folks would see his policies for cruel jokes they were. He had to do something to keep those suburban soccer moms from worrying they might not be nice people after all by voting for him.
But the cruelty today among national Republicans is so brazen, so manifest, that nobody's even bothering to sugar-coat it. It's just there, mocking your empathy for your fellow citizens. What are you going to do? Make more phone calls? How nice.
And maybe it's better that way, the veneer ripped off, the pretense stripped, so we can see the evil that's always been there. Because, like its cousin satire, cynicism is insufficient to address the state of our Republic. The evil that has always infested our politics no longer feels obligated to hide itself, to mask its cruelty as benevolence. It's now in the open, plain as day, for anyone to see.
That is, if anyone cares to see it.
Add a Comment
Please
log in
to post a comment