And the Lord Cursed Man with Pattern Recognition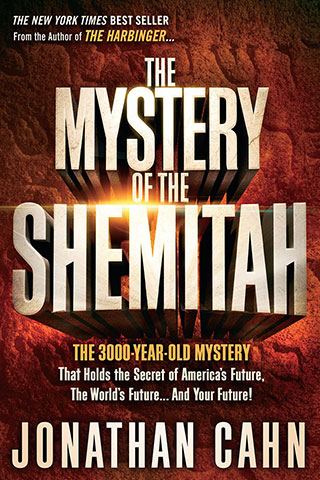 Title: "The Mystery of the Shemitah: The 3,000-Year-Old Mystery That Holds the Secret of America's Future, the World's Future, and Your Future!"
Author: Jonathan Cahn
Rank: 83
Blurb…
Is it possible that there exists a three-thousand-year-old mystery that…
Has been determining the course of your life without your knowing it?
Foretells current events before they happen?
Revealed the dates and the hours of the greatest crashes in Wall Street history before they happened?
Determined the timing of 9/11?
Lies behind the rise of America to global superpower… and its fall?
Has forecast the rising and falling of the world's stock market throughout modern times?
Lies behind world wars and the collapse of nations, world powers, and empires?
Holds key to what lies ahead for the world and for your life?
And much more…
Review: "Bestselling author and President of Hope of the World Ministries and Senior Pastor and Messianic Rabbi of the Jerusalem Center/Beth Israel in Wayne, New Jersey, Jonathan Cahn brings out in this path-breaking book the deep mysteries and rich revelations of God's word as only he can."
Customers Also Bought: "Deciphering End-Time Prophetic Codes"
Footnote: No.
Buy or Die [Stinque@Amazon Kickback Link]
Add a Comment
Please
log in
to post a comment