Screw the Polls, Mitt's Got Static Electricity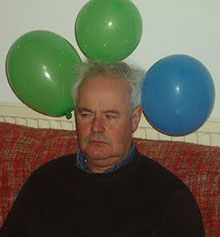 Our guest columnist has been phoning it in for twenty years.
Romney ends most rallies with his story of the Colorado scout troop that in 1986 had an American flag put in the space shuttle Challenger, saw the Challenger blow up as they watched on TV, and then found, through the persistence of their scoutmaster, that the flag had survived the explosion. It was returned to them by NASA officials. When Romney, afterward, was shown the flag, he touched it, and an electric jolt went up his arm. It's a nice story. He doesn't make its meaning fully clear. But maybe he means it as a metaphor for America: It can go through a terrible time, a catastrophe, as it has economically the past five years, and still emerge whole, intact, enduring.
Add a Comment
Please
log in
to post a comment