Got a Good Reason for Taking the Easy Way Out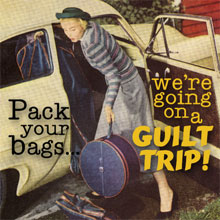 Our guest columnist is Jim Messina, campaign manager for Obama for America, who's stepping up his guilt-tripping in the final days.
According to our records associated with this exact email address:
— Total you've donated for the 2012 campaign cycle: $0
— Date of your most recent donation: September 09, 2008
— Suggested donation today: $15
You stepped up and made your mark in 2008 — but it looks like you haven't made a donation yet to the 2012 campaign. With five days to go, what's holding you back, Nojo?
Message received, Jim. You know where to find us when you prosecute the Bush War Criminals and pass the Public Option.
[via email]
Add a Comment
Please
log in
to post a comment