Horsies! Horsies! Horsies!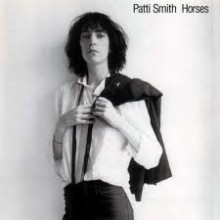 It's time once again to dip in to the sea of possibilities.  Time to push our Autotote ticket clerk against the locker.  Yes, yes: the Fifth Annual Stinque Kentucky Derby Open Thread is now open!
As of this writing (around 1300 ET), your favorite at 9:2 is Union Rags.  Which makes sense, as this race (as is the case with most Kentucky Derbies) takes place in Kentucky.  The Baffert-trained Bodemeister stands at 7:1, and Gemologist from the outside is at 9:1.  The pros are saying that these are the three to beat.  But there is a threat of rain, though, so the twenty runners might send Racing Forms into the blender.  As is usually the case.  (Really — handicapping a twenty-horse race like this is just about impossible.  Unless I pick the winner.)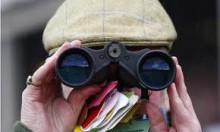 No wimmin in this race — either the jockeys or the horses under them.  Fan favorite Calvin Borel is down close to the rail, as is his wont, on Take Charge Indy (fourth choice, at 10:1).  I think that's overbet, so I'm going with El Padrino, a great value bet at 26:1.  Put him with Gemologist for some nice exacta action.
And now: ALL RISE FOR THE DEGENERATE GAMBLER NATIONAL ANTHEM! (Doo-doo-do-do-doot, do-do-doot, do-do-do-doooot!)
Add a Comment
Please
log in
to post a comment