One Click Over the Line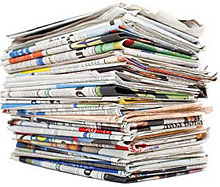 Our guest petitioner is Oliver Willis.
Why This Is Important
I would like to read your articles without clicking "next" and you can make just as much money from a well designed single-page article as one begging for more page views. Electrons cost you nothing. We want to read without hitting NEXT. I'M MAD AS HELL AND I'M NOT GOING TO PAGINATE ANYMORE.
Add a Comment
Please
log in
to post a comment