KO KO'd Again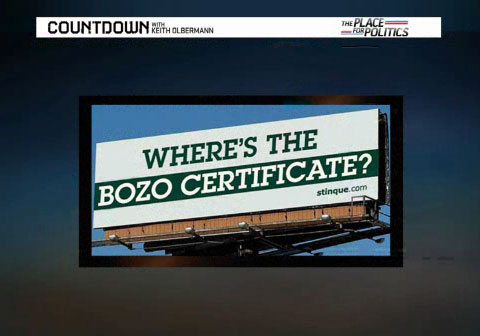 We lost track of Keef after he went to Current, mainly because we can't get Current in Sandy Eggo, and last we checked, the podcast version only contained clips.
And, heck, we haven't been above throwing spitballs at him on occasion.
But one of the highlights — if not the highlight — of our Accidental Blogging Career came the night Keith Olbermann featured our mock Christine O'Donnell billboard on MSNBC's Countdown. And for that, we'll always be grateful.
My full statement [Keith Olbermann]
BozoGate: Adventures in Surrealism [Stinque, 10/6/2010]
Add a Comment
Please
log in
to post a comment