De Mortuis Nil Nisi Bonum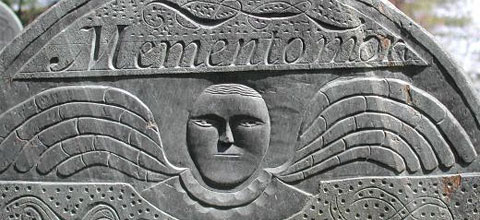 We learned yesterday that Andrew Breitbart was only 43; that he had a wife and four children; that his father-in-law was Orson Bean; that he (like us) enjoyed The The; and that he was gregarious among fellow L.A. bloggers in the early days of the medium.
And, quite honestly, we don't give a shit.
We also learned, much to our surprise, that the maxim "Don't speak ill of the dead" goes back to the Greeks. Culturally, the West knows it from a 1432 Latin translation of a work attributing it to Chilon of Sparta, which dates it to sixth centuries before The Miraculous Birth of Our Holy Savior.
Chilon seems to have been something of a drudge — his other Greatest Hits include "Do not laugh at a person in misfortune", "Do not let one's tongue outrun one's sense", "Do not desire what is impossible", and "Obey the laws". Not exactly an Eat, Drink & Be Merry kind of dude.
We became curious about the maxim because, like Breitbart himself, we've never seen much point in following it. If your goal in life is to ruin the lives of others — especially if you're spectacularly successful at it — we see no reason why your sudden terminal indisposition should thwart our pleasure in The Fates taking their revenge. If this reflects poorly on us, so be it; but to suggest that upon your demise we should suddenly forget everything that brought you to our attention in the first place strikes us as moral amnesia.
And dude, you didn't stake your claim to infamy on the wife, the kids, the father-in-law, your musical taste, or your friendliness towards people close enough to punch your lights out.
We were so surprised at the ancient provenance of De mortuis nil nisi bonum — we had expected a Nineteenth-Century Schoolmarmish source — that we spent a little more time trying to track down the origin of "piss on your grave", another phrase that came to mind yesterday. Alas, we were unsuccessful, but we did learn that in Russian, a simple shift of accent changes писа́ть — "to write" — to пи́сать — "to piss". Perhaps the best way to properly honor the life of Andrew Breitbart is to do both.
Add a Comment
Please
log in
to post a comment