Speechless
I know that there's at least one Stinquer who is a NRA member, and a few more who like shooting guns, but really?  And I thought pink cleats on NFL players was whoring out.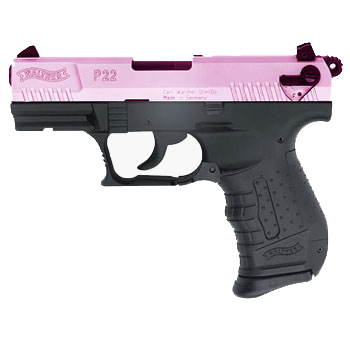 Discount Gun Sales is proud to team up with the Susan B. Koman Foundation to offer the Walther P-22 Hope Edition in recognition of Breast Cancer Awareness Month. A portion of each P-22 Hope Edition will be donated to the Seattle Branch of the Susan G. Komen Foundation.  The P-22 Hope Edition has an exclusive DuraCoat Pink slide in recognition of Breast Cancer Awareness month. Utilizing the same reliable controls and firing mechanism that has made the Walther P-22 America's top selling handgun, the Hope Edition will be a limited production pistol offered exclusively through Discount Gun Sales.
I can't make shit like this up. I think parting ways with Komen is about the best thing to happen to Planned Parenthood in ages.
The documentary Pink Ribbons, Inc. opens tomorrow. Talk about good timing.
And courtesy of TommCatt: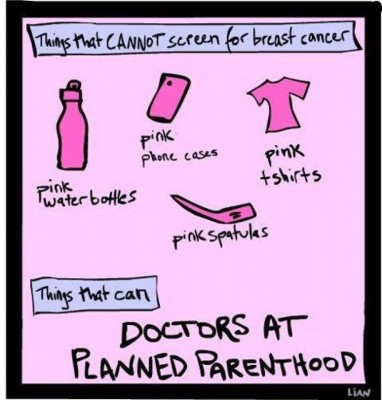 Add a Comment
Please
log in
to post a comment