So That's Why I Have AAA Insurance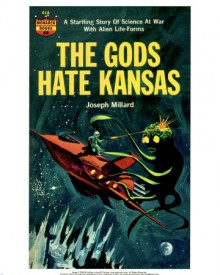 Last Friday the Kansas Legislature approved a bill that would prohibit health insurance companies from offering their customers coverage for abortion procedures, unless the woman's life was endangered by continuing the pregnancy.
GOP Representative Pete DeGraaf, who also is a pastor, called for the prohibition even in cases where a woman is pregnant as a result of rape.  A female colleague of Rep. DeGraaf argued that this would be further punishment of a rape victim, to which he replied:
"We do need to plan ahead, don't we, in life?"
She responded, "And so women need to plan ahead for issues that they have no control over with pregnancy?"
DeGraaf retorted, "I have a spare tire on my car.  I also have life insurance. I have a lot of things that I plan ahead for."
If any Stinquers want to take a break from smashing their heads on their desks, DeGraaf's Web site lists his office number as 785-296-7693, his home phone as 316-777-0715, and his e-mail as pete.degraaf@house.ks.gov.  You'll also note that the first-term legislator has sponsored a bill to create "covenant marriages" in Kansas.