GOP War on Poor Wimmenz Advances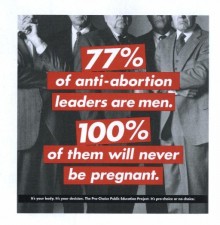 The House of Representatives has voted 240-185 in favor of Rep. Mike Pence's amendment cutting off funds for Planned Parenthood.  The organization's more than 900 clinics receive approximately $75 million a year in Title X funds to provide birth control, STD treatment, and cervical cancer screening to several million low income women each year.  The organization receives additional federal funds through Medicaid reimbursements for serving poor women.  No federal funds have gone to abortion since the Hyde Amendment was enacted in the mid-70s.
UPDATED: Couple of kick-ass speeches by female CongressCritters are posted after the jump.
Rep. Jackie Speier (D-CA) talks about her experience with abortion:
Rep. Gwen Moore (D-WI) goes after the canard that Planned Parenthood is engaged in racial genocide:
Add a Comment
Please
log in
to post a comment