Fight Fantasy With Fantasy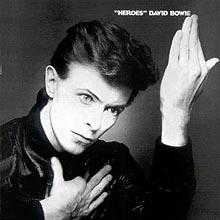 The past few weeks have been intensely frustrating. Not because of the election — everybody saw that coming — but because of all the unsolicited misdiagnosed advice we've had to slog through since then.
It was the economy, stupid. It was always the economy. And it'll still be the economy two years from now.
Unless, of course, it was the stories.
That's the remedy a couple of pixel-pushers at HuffPo are hawking — Republicans tell better stories than Democrats:
Conservatives are the heroes of their own stories. Progressives need to internalize that same sense of pride in their efforts and then infuse their policy narratives with political champions.
Before we continue, let's note for the record that "infuse their policy narratives" is a compelling example of shitty storytelling. In the movie version, the doctor would be smoking like a chimney in the examination room.
Anyway, to demonstrate their point, our heroes quote from a New York Times piece about the Senate passing the financial-reform bill:
Republicans criticized the bill in mostly political terms, arguing that it was an example of Democrats' trying to expand the scope of government.
This, they say, clearly casts Democrats as villains, and Republicans as heroes.
Contrast this with a quote in that story from The Preznit:
"The recession we're emerging from was primarily caused by a lack of responsibility and accountability from Wall Street to Washington," Mr. Obama said, adding, "That's why I made passage of Wall Street reform one of my top priorities as president, so that a crisis like this does not happen again."
This, they say, is muddled: The villains are not clearly called out as such, nor is the hero sufficiently self-aggrandizing.
Better, they suggest, would be something like this:
The only thing standing between middle class families and more abuse from unethical bankers on Wall Street are the tough reforms we're fighting for. That's why we'll continue this fight no matter how much Wall Street or the politicians who enabled their abuses object.
Yes, that would be better. Especially if the reforms really were that tough. Especially if we had a President who believed it.
You see the problem. It's not the messaging at all. It's the content.
As it happens, a HuffPo commenter had a similar gut reaction, and so we have the rare gift of a response:
I understand the frustration with politicians. However, it is a chicken and egg problem. Politicians will largely respond to their perceived self-interest. If they thought being more progressive would bring greater reward — they would. Therefore, the narrative we suggested in the piece could be a part of realigning the incentives for politicians.
That's one helluva therefore.
What they're trying to say is that if the Progressive Caucus would just frame proposals so that Blue Dogs could appear as heroes to their constituents, a lot more would get accomplished.
And really, there's nothing wrong with that. We learned it in advertising class thirty years ago: Make the product the hero.
Problem is, we also learned something else: It's easier when you have a good product. And as long as Democrats keep selling pigs, ain't no amount of lipstick that'll make them fly.
Add a Comment
Please
log in
to post a comment