HousekeeperGate Presser Open Thread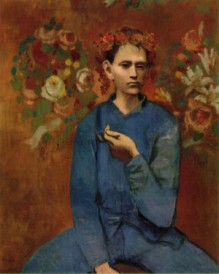 In honor of the press conference of eMeg's Latina former housekeeper that Gloria Allred is hosting today at 11 am PDT, here's your "What Else Can You Buy for $119 Million" open thread, not to be confused with Stinque's previous "$22,140.75 an Hour" thread.
[Ed. Note: Thread may be updated with whatever are the actual "explosive" allegations against NutMeg Whitman]
2,725,968 new dictionaries for an elementary school on an Indian reservation in Montana ($6.97 per dictionary)
or 76,381 microscopes for a high school on an Indian reservation in Utah ($248.75 per microscope)
Picasso's Garçon à la pipe painting. (Tip: MellBell)
Player salaries for the entire roster, for the entire 2010-11 season (including playoff bonuses), for both the San Jose Sharks and your Stanley Cup Champion Chicago Blackhawks. (Tip: Chicago Bureau)
Free school breakfast, lunch, and dinner for 25,132 children for the entire 2010-2011 school year.  ($1.48 per day for breakfast and $2.72 per day for lunch and dinner = $4.20 per day, times 180 school days = $756 per child per school year).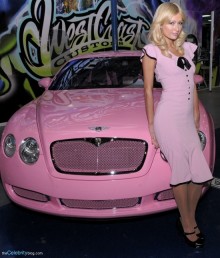 95 pink Bentleys like Paris Hilton's (valued at approx $200,000). (That's for you, Blogenfreude)
A five year subscription to Street Sense for everyone in Washington, D.C., thus catapulting homeless issues to the top of Congress's agenda (Tip: MellBell)
863,636 Back-to-School school supply packages for low-income kids ($22 per package)
Enroll 3,275 three and four year olds in the Head Start program, which has been proven to provide a 17-to-1 return on investment to society in long-term outcomes for children who go through the program ($5,800 per child for 8 month program)
Provide 97 four-year scholarships to cover tuition, books, housing, and food at eMeg's alma mater Princeton University ($48,580 total for 2010-11)
Your suggestions, dear Stinquers?
Add a Comment
Please
log in
to post a comment