Terrorist Christians Endanger America's Youth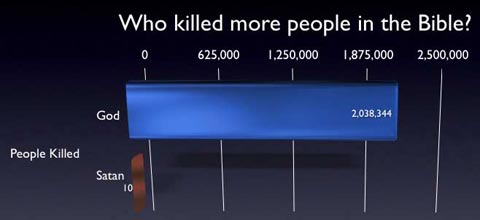 We're announcing a new campaign to protest Christians building their Citadels of Sin on American soil:
Two young men in Georgia said Tuesday that the pastor of a 33,000-person Baptist megachurch, Bishop Eddie L. Long, had repeatedly coerced them into having sex with him.

In two lawsuits filed in DeKalb County, the men said that Bishop Long, a prominent minister and television personality, had used his position as a spiritual counselor to take them on trips out of state and perform sexual acts on them.

Bishop Long is the pastor of New Birth Missionary Baptist Church in Lithonia, an Atlanta suburb. It is one of the largest churches in the country.
Bishop Long — no, really, that's his name! — denies the accusations. But since 1987, his Terror Church has grown from 300 to 25,000 potential child molesters. Can we allow these Merchants of Mayhem to infiltrate our nation and subvert our values?
Image: Church Hopping
Add a Comment
Please
log in
to post a comment