Everything You Know is Inoperative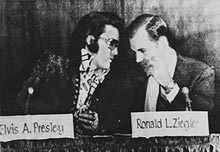 The Hill, 8:55 p.m. Tuesday:
Sen. Richard Burr (N.C.) is expected to take over as senior Republican on the Senate Energy panel after Sen. Lisa Murkowski (Alaska) lost the position Tuesday.

Senate Republican Leader Mitch McConnell (Ky.) was behind the switch.
CNN, 2:51 p.m. Wednesday:
In a surprise move, Senate Republicans decided not to remove Sen. Lisa Murkowski from her top position on the Senate Energy and Natural Resources Committee Wednesday, according to several Republican senators who refused to explain their decision.
Actually, they voted to remove Lisa Murkwski, but discovered their error too late.
Add a Comment
Please
log in
to post a comment