God, We Need a Drink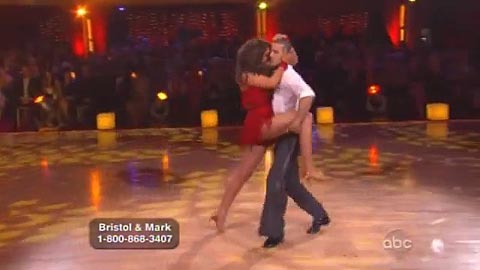 Our guest columnist is a Beefeater copywriter from 1965, reminding us what we should have done before watching Bristol Palin on Dancing With The Stars last night.
How do you find the time to serve a great martini, especially in a home with small children? Some household rules have been found to help:
First, let the head of the house assume the responsibility for the martini. You can, of course, get someone else to do it — a paid hand on a yacht, a butler if you possess one.
Second, slow down when you come into the house. Say hello to the children and everyone else around. It is a big thing, usually, when the head of the house comes home — that's why everyone clamors for your attention.
Third, sommon the children just before you mix the martini. Announce to them that it is now the grownups' hour — and they are to pursue their play elsewhere. The martini hour is for those who are going to drink martinis.
These are only suggestions, but you can see their object: to assure to you the hour that is needed to engage in the quiet talk that ends a busy day and begins an enjoyable evening.
Note: If you are bound for the theater, or if you are dining out, we suggest you not be tempted into violating this routine. Allow the same time for chilling your glassware and confine your cocktail hour to drinking one great martini, properly enjoyed. Better any day than two lukewarm failures.
Add a Comment
Please
log in
to post a comment