Johnson Wax
You may or may not recall that I have a love of architecture. You do not know that, after a horrible job experience in DC and before my move to Manhattan, I had a Lost Period and spent 3 months driving to various Frank Lloyd Wright sites. In April of 2000, I made a pilgrimage to Racine, WI to see the Johnson Wax building, perhaps his most impressive commercial building.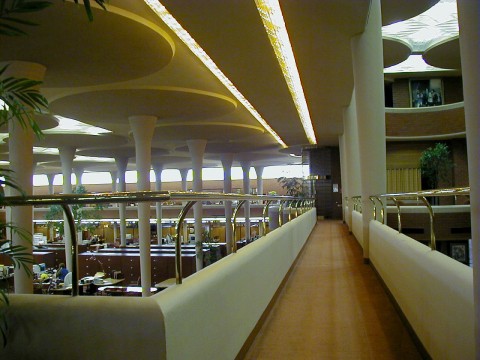 This is my photo from the second floor of the lily pads that support the main roof (on the left). Wright became angry when building inspectors doubted the ability of the pads to support the roof, and he piled on about 10 times the weight the pad would have to bear to demonstrate it's strength – only when it was that overloaded did it fail.
The walkway in front of me appears to float when viewed from below. Wright said that working in the building would be like working "in a glad", and he was right. It's a magnificent space. If you haven't been, go.
One more photo: looking back from the entrance, a space that calms you down before you enter your workplace.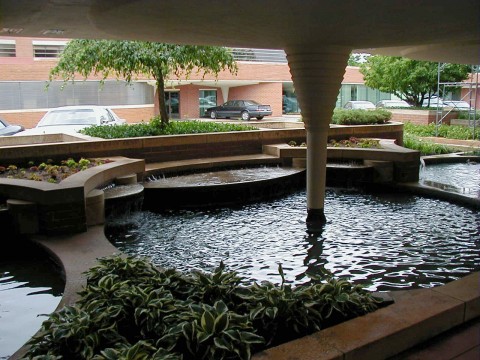 Add a Comment
Please
log in
to post a comment