To the Quitters Belong the Spoils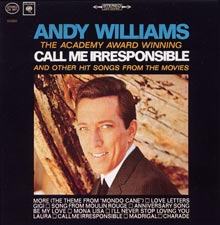 We had little time for reflection this weekend, which is probably a good thing, given the 9/11 porn out there. But we did notice that Newt Gingrich was stepping up his game:
"What if [Obama] is so outside our comprehension, that only if you understand Kenyan, anti-colonial behavior, can you begin to piece together [his actions]?" Gingrich asks. "That is the most accurate, predictive model for his behavior."

"This is a person who is fundamentally out of touch with how the world works, who happened to have played a wonderful con, as a result of which he is now president," Gingrich tells us.

"I think he worked very hard at being a person who is normal, reasonable, moderate, bipartisan, transparent, accommodating — none of which was true," Gingrich continues. "In the Alinksy tradition, he was being the person he needed to be in order to achieve the position he needed to achieve… He was authentically dishonest."
And so on.
Well, dude's got a movie to promote, coproduced by Mrs. Newt III. Which reminds us, Mrs. Newt II offered some timely insights a few weeks ago on Newt's own authentic dishonesty:
"He believes that what he says in public and how he lives don't have to be connected," she says. "If you believe that, then yeah, you can run for president."
Of course, Newt can't — like Sarah Palin, he can only tease about running for president, because that keeps folks paying attention to him and stuffing dollars down his welcoming waist. If Newt made a serious run, there would be serious questions about those marriages — his mastery of screwing over the wife while fucking the girlfriend — and what they say about his character and commitment.
Folks might also notice that Newt was last elected to public office on November 3, 1998 — and resigned three days later.
That's right: Newt Gingrich and Sarah Palin, the leading lights of the conservative movement, are both quitters. That doesn't matter to their adoring audiences, of course, and it doesn't stop them from making serious mischief, but the good news is that they will never, ever, have a chance of wielding real power.
Add a Comment
Please
log in
to post a comment