In Other Stories to Inspire Middle East Fury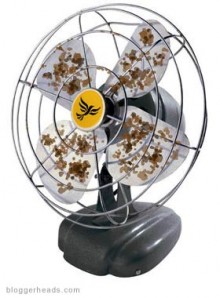 Given the kerfuffle over the Florida preacher with the Yosemite Sam mustache who even Fred Phelps thinks is koo-koo pants, you may have missed this latest story guaranteed to inspire more fury directed at the US and its troops:
US soldiers 'killed Afghan civilians for sport and collected fingers as trophies'
Five Army soldiers have been charged with the murder of three Afghan civilians, and seven more have been charged with covering up the murders and assaulting another soldier who attempted to report the murders to superior officers.
According to the allegations, after murdering the civilians, the soldiers cut off the fingers of the corpses as souvenirs, at least one of them allegedly kept a skull of one of the corpses, in shades of Abu Gharib they posed for pictures with the dead bodies, and then they stole and smoke the hashish that at least one civilian had with him.
The soldiers were part of a brigade stationed in Kandahar in 2009 through the spring of 2010.
But there's more to the story.
The father of one of the five soldiers charged with murder has told the Associated Press that his son was not involved in the murders and in fact tried repeatedly to report the murders, but superiors refused to take the tip.  The father alleges that his son is in fact being railroaded by the Army to cover up the mistakes in not investigating the allegations sooner.
Keep an eye on this story, folks. The charging documents have only just now been released and more shit is going to hit the fan.
Add a Comment
Please
log in
to post a comment