Our Short National Nightmare is Over. Again. At Least, This Week.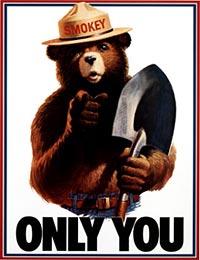 (Editor's note: As of 8:30 p.m. ET, with six updates and two mini-updates, just about every reported fact has been undermined. We believe this merits some kind of award.)
Can we get back to conventional bigotry now?
The leader of a small Florida church that espouses anti-Islam philosophy says he is canceling plans to burn copies of the Quran on Sept. 11.
Great! But wait!
Pastor Terry Jones said Thursday that he decided to cancel his protest because the leader of a planned Islamic Center near ground zero has agreed to move its controversial location.
Ummm… We haven't heard that one yet. Ruh-roh.
WTF Update:
Florida Rev. Terry Jones said he is cancelling the planned burning of the Quran and instead flying to New York on Saturday to meet with Imam Feisal Abdul Rauf, the man behind the planned New York mosque.

"We have agreed to cancel our event on Saturday and on Saturday I have agreed to meet with the Imam," Jones said Thursday.
And then USA Today picks up the AP report about Jones saying the Not Mosque is being moved. Which nobody else is touching.
WTF Update #2:
Miami, Hello!
Jones said on CNN Thursday afternoon that instead of burning copies of the Quran on Saturday, he will fly to New York City to meet with Muslim leaders who had hoped to build a mosque near the site of Ground Zero.

"If they were willing to move that we would consider that a sign from God," Jones said.
So, it looks like we're dealing with a conditional: If they were willing. But for now, it looks like Jones is being whisked out of state for a Manhattan chitchat, with no preconditions.
At least until the next WTF Update.
WTF Update #3:
Okay, we give up:
The fiery pastor said that Imam Abdel Rauf, the leader behind the Ground Zero mosque in Manhattan, will meet with him in New York on Saturday.

"He has agreed to move it," Jones said referring to the Ground Zero Islamic cultural center and mosque. "And we have agreed to cancel our event on Saturday."
There. A direct quote from Jones about the not-mosque being moved. Now we wait for him to realize that it isn't. Unless it is. We need a smoke.
WTF Update #4:
Straight from the Not Mosque Twitter Feed:
Official: It is untrue that Park51 is being moved. The project is moving ahead as planned. What is being reported in the media is false.
Back to Terry Jones for WTF Update #5, we're sure…
WTF Update #5:
So, where did Terry Jones get the idea that the Not Mosque is being moved? Well, besides the fact that Terry Jones is batshit crazy?
The Rev. Terry Jones announced his decision Thursday afternoon, standing outside his small church alongside Imam Muhammad Musri, the president of the Islamic Society of Central Florida…

"I told the pastor that I personally believe the mosque should not be there, and I will do everything in my power to make sure it is moved," Musri said. "But there is not any offer from there (New York) that it will be moved. All we have agreed to is a meeting, and I think we would all like to see a peaceful resolution."
Ah: Florida imam tells Jones he too would like to move the Not Mosque, and by the Transitive Property of Imams, Jones apparently presumed that Florida Imam was speaking for Manhattan Imam.
Which he wasn't.
Which means we may yet see WTF Update #6.
WTF Update #6:
What? Thought we were done? Hell to the no!
CNN reported, however, that [NY Imam] Rauf said in a statement that he had not spoken to Mr. Jones or Mr. Musri. "I am glad that Pastor Jones has decided not to burn any Korans," Mr. Rauf said. "However, I have not spoken to Pastor Jones or Imam Musri. I am surprised by their announcement. We are not going to toy with our religion or any other, nor are we going to barter. We are here to extend our hands and build peace and harmony."
So, that big meeting on Saturday? Nobody told the not-mosque imam they were meeting him.
Mini-WTF Update from TPM: "Musri had told CNN he spoke to Rauf's wife, Daisy Khan."
Mini-WTF Update Update: ThinkProgress reporter speaks to Daisy Kahn, tells Keith Olbermann that she did talk to the Florida imam, but proposed a meeting sometime in the future. No date set; certainly not Saturday.
Add a Comment
Please
log in
to post a comment