Sun Rises in East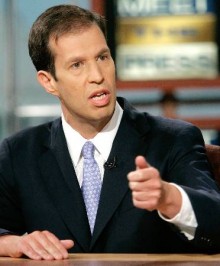 And vicious anti-gay Bush partisan Ken Mehlman is gay.  Who could have predicted?
Ken Mehlman, the erstwhile chairman of the Republican National Committee and campaign manager for George W. Bush's 2004 reelection effort, has come out of the closet as gay in a column published in The Atlantic.

Mehlman came out in a column by Mark Ambinder on the website of The Atlantic, after the blogger who outed former Idaho Sen. Larry Craig (R-ID) and onetime Virginia congressman Ed Schrock revealed that Ambinder was to publish the story. Blogger Michael Rogers was the subject of the documentary "Outrage," a film about outing gays in government who have used their positions of power to advocate against gay issues, which aired earlier this year on HBO.
Another Bushie who should be driven from polite society.
Add a Comment
Please
log in
to post a comment