Start the Bonfire Without Us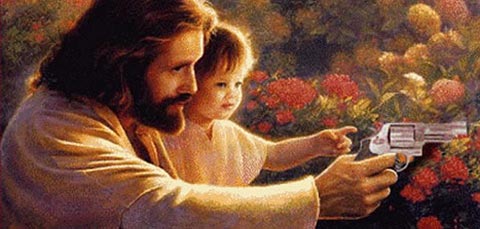 Our afternoon guest columnist is holstering their weapon, following news reports that suggested otherwise.
Right Wing Extreme has pulled support for the International Burning of the Koran day and will not attend the event. After much thought and prayer the organization's leadership determined this event does not glorify GOD in way that leads the lost to Jesus Christ. "We also believe the liberal media is intentionally using stories such as the burning of the Koran to distract, divide, and enrage the public says the organization's leadership.
"Wherefore, my beloved brethren, let every man be swift to hear, slow to speak, slow to wrath" James 1:19
For instance, the recent story of Obama's endorsement of the masque being built at ground zero. Not only does this incite anger, but truly insults and grieves the victims and families of 9/11. The left wing media saturated viewers with this story in an attempt to incite violence, racism, bigotry, and extremism. Right Wing Extreme says it does believe that Islam is not a religion but a cult; however the group is determined to lead the lost to Christ and restore our nation's constitution.
"The Lord is not slack concerning his promise, as some men count slackness; but is longsuffering to us-ward, not willing that any should perish, but that all should come to repentance." 2 Peter 3:9
Dove World Outreach are our brothers and sisters in Christ. However we ask that they not hold this event for the reason that it may diminish the work of the Holy Spirit to witness to Muslims. America is a nation founded on the bible. Capitalism, our form of government, our laws and our freedoms come directly from the Bible. Sharia law, however is based not on freedom, but totalitarianism. A system that oppresses woman, denies freedom of speech, and basic rights that Americans have fought and died for.
"We hold these truths to be self-evident, that all men are created equal, that they are endowed by their Creator with certain unalienable Rights, that among these are Life, Liberty and the pursuit of Happiness."
Right Wing Extreme was founded in April of 2009 after the Department of Homeland Security's report titled Right Wing Extremism. The report labeled those who are against Illegal Immigration, abortion, higher taxation, returning military veterans, big government, and Christian groups as Right Wing Extremist and put them on a watch list. The report was sent out to all law enforcement agencies in April 2009 and the group has been recruiting members ever since.
The group plans on discussion this topic on its radio show that airs every Wednesday night at 11 p.m. EST.
Image: Too Many Mornings
Add a Comment
Please
log in
to post a comment