Stinque Recipe Challenge – Nana's Blintzes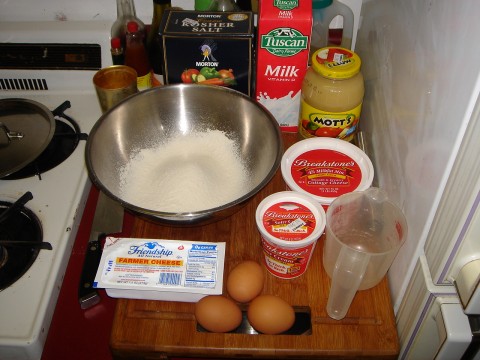 I watched my Nana make them many times as a child, and as a young adult she let me make them under her supervision.  But like many grandmas, she never cooked from a recipe.  I wrote down what she did sometime in 1982, but that piece of paper is buried somewhere in my mom's house. Nana died in 1984, so I had to suss it out, and here's what I came up with:
For the batter:
2 eggs
1 cup milk or water (milk makes a more tender shell)
3/4 cup sifted flour
1/4 tsp salt
Beat eggs well and add salt. Add flour slowly and beat it in. Add milk gradually and beat to a smooth batter. This will make a very thin batter, but it works.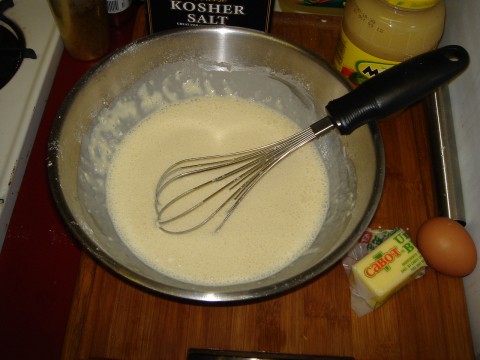 My friend Michelle gave me her extra crepe pan (you want something 7 to 8 inches diameter at the bottom) so I'm using that. Lightly butter the pan, add batter, then my grandmother's trick was to pour the excess back into the raw batter after a few seconds – this makes a nice, thin crepe.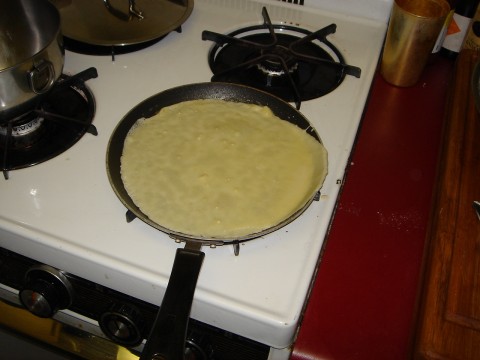 For the filling:
1/2 pound of small curd cottage cheese
1/2 pound farmer cheese
1 egg yolk
Mix it all together.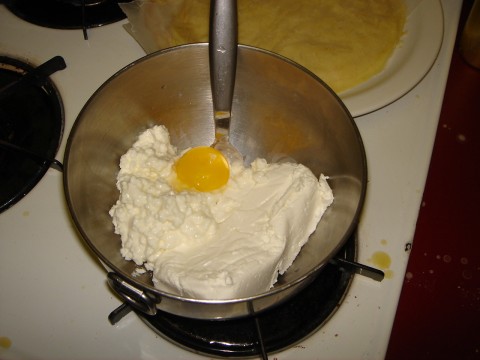 Assembly – Nana always made them on a towel, so who am I to argue? Here are the photos: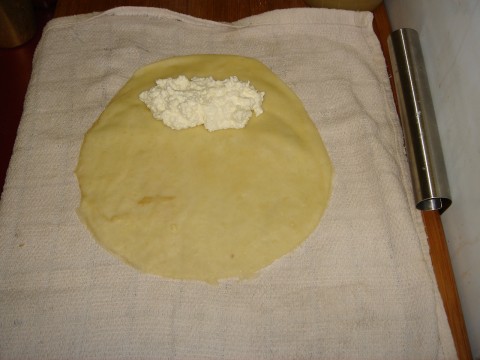 If you have the tab of dough produced by pouring out the excess batter, put it at the top, and use it as a sort of tuck-in piece when you make the first fold:
Then fold in the sides: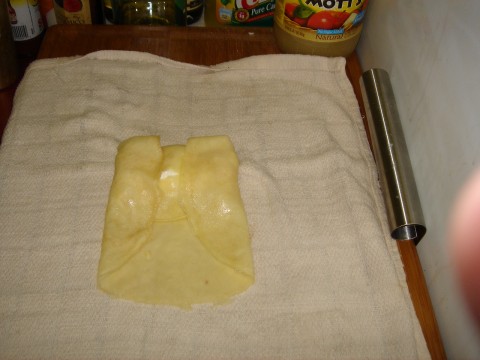 Fold it over again, and finish: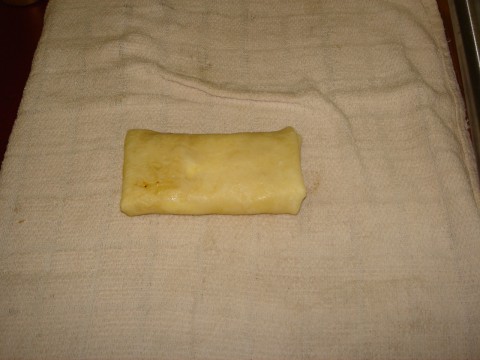 And there they are:
Fry them in butter (although next time I'm thinking of using a higher temperature and canola and butter):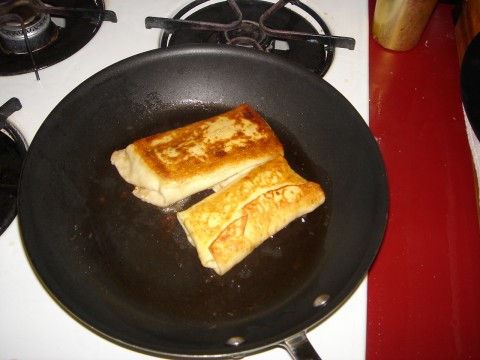 Nana served them with applesauce or sour cream (or both) but you can pretty much put anything on then – jelly, caviar, whatever.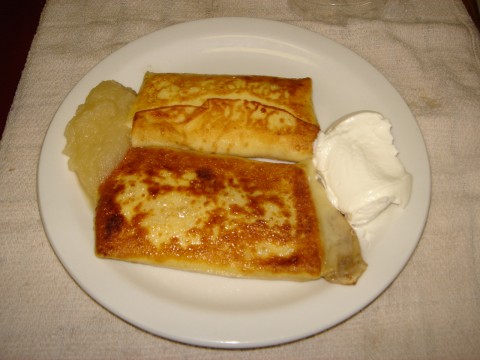 Bon appetit!
Assembly:
Add a Comment
Please
log in
to post a comment