The Marriage Police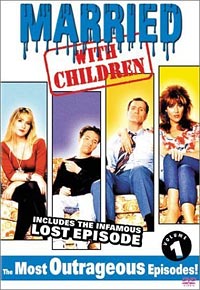 Buried in a footnote of the appeal of the pending resumption of Armageddon in California is a fascinating claim about what puts the Traditional in Marriage:
Infertile marriages also advance the institution's central procreative purposes by reinforcing social norms that heterosexual intercourse — which in most cases can produce offspring — should take place only within marriage.
This isn't just a passing remark — the Prop 8 sponsors spend a good ten pages dwelling on the subject. But it reveals a subtext to the issue that wasn't entirely apparent in November 2008:
Prop 8 protects the State's right to regulate fucking.
Not just gay fucking. All fucking. Or, to be more precise: All unlicensed fucking.
Of course, with or without Prop 8, the Great State of California already regulates fucking: You can fuck your spouse, you can fuck some stranger you've picked up at a bar — heck, you can even fuck two or more people at once. But you cannot fuck as a business transaction. If you wanna pay for it, you'll need a prenup.
This perfectly legitimate legal precedent is overlooked by the appeal, however, in favor of arguing that the State has a right to regulate marriage because the State has a right to regulate spawning.
You know — just like China. Or, since everybody else is going there these days: Hitler's Germany.
They don't say it quite that way, of course. And they certainly didn't say it quite that way within the text of Prop 8 itself:
Only marriage between a man and a woman is valid or recognized in California.
That's it. That's all Prop 8 added to the California constitution. But what the sponsors are saying now is that California voters have a right to arbitrarily define marriage as they see fit, because the State has a valid interest in keeping fucking in the family.
No, we're not making this up. We swear. Just look at how the appeal treats Loving v. Virginia.
Loving, you'll recall, besides being the best-named case in Supreme Court history, also affirmed the right of Dark Meat to be served with White Meat. It struck down one form of "traditional marriage." But now we're told there was more at stake:
Furthermore, while the opposite-sex definition of marriage is inescapably connected with that institution's central procreative purposes, antimiscegenation laws were affirmatively at war with those purposes, for by prohibiting interracial marriages, they substantially decreased the likelihood that children of mixed-race couples would be born to and raised by their parents in stable and enduring family units.
Now that's creative reading — an argument nowhere found, or even alluded to, in the Loving opinion itself.
Virginia's law — the one struck down — was all about the State's interest in Proper Procreation. It wasn't about the Ick Factor of Colored Tab A in White Slot B, but Virginia's statutory fear of Mongrel Spawn C. Anybody but Whites could drop babies at will, for all the law cared. As Earl Warren wrote in his decision:
In upholding the constitutionality of these provisions… the Supreme Court of Appeals of Virginia referred to its 1955 decision in Naim v. Naim as stating the reasons supporting the validity of these laws. In Naim, the state court concluded that the State's legitimate purposes were "to preserve the racial integrity of its citizens," and to prevent "the corruption of blood," "a mongrel breed of citizens," and "the obliteration of racial pride," obviously an endorsement of the doctrine of White Supremacy.
An entirely reasonable exception was made, of course, for descendants of hot August nights shared by John Rolfe and Pocahontas. Really. We are not joking.
Warren declared Virginia's interest in Purity of Essence poppycock, and focused solely on the couple's fundamental right to love:
The freedom to marry has long been recognized as one of the vital personal rights essential to the orderly pursuit of happiness by free men.
Nothing there about marriage's "central procreative purposes." If anything, Loving dismissed procreative purposes as even relevant.
The Prop 8 supporters, in their appeal, turn the point on its head: Of course Virginia had a right to regulate marriage for purposes of procreation. Virginia just chose the wrong purposes.
This novel reading of what marriage amounts to — and, by extension, the precedent Prop 8 would set — is at the heart of the sponsors' appeal. If Prop 8 is upheld, they're saying, so is the State's right to dictate the form of the family. They're not insisting — yet — what other prerogatives their reasoning grants the State. But they are saying there's a lot more to Prop 8 than they let on at the time.
Add a Comment
Please
log in
to post a comment