We Write Like Chuck Palahniuk, When We're Not Writing Like H.P. Lovecraft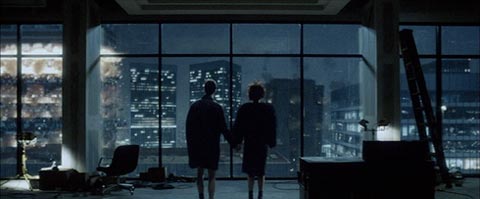 The website "I Write Like" purports to analyze any text you paste into it, comparing it to any of fifty authors in its database.
With a spam filter.
Okay, it's slightly more complicated than that. Using the same technique that underlies many spam filters, Dmitry Chestnykh dumped books into his database. If what you submit matches the digital fingerprint of a given author, you win!
Thus: Our colloquial morning post reminded the database of Chuck Palahniuk, who happens to be about our age, graduated from our university with the same major, still lives (last we heard) in our home state, yet unlike us has managed to write a novel that produced one of the best movies in recent years. (Fincher, you know where to find us.)
But our Tuesday post on Shirley Sherrod caught the database in a more Lovecraftian mood. And here we thought we were channeling Calvin Trillin with a hangover.
A Q&A with the Creator of "I Write Like": "The Algorithm is Not a Rocket Science" [The Awl]
Add a Comment
Please
log in
to post a comment