Don't Let That Hope Kick You On The Way Out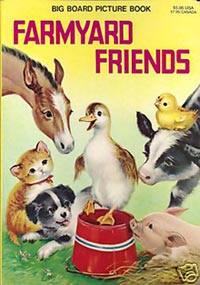 Last March, Shirley Sherrod told an American tale of hope and redemption.
The year was 1986, and she was working for the Georgia field office for the Federation of Southern Cooperative/Land Assistance Fund. Sherrod, who is black, met a white farmer seeking help with a pending bankruptcy. But the farmer's attitude was, shall we say, offputting.
"What he didn't know while he was taking all that time trying to show me he was superior to me was, I was trying to decide just how much help I was going to give him," Sherrod said. "I was struggling with the fact that so many black people had lost their farmland, and here I was faced with having to help a white person save their land. So I didn't give him the full force of what I could do. I did enough."
Sherrod did more than enough — she "kept us out of bankruptcy," says the farmer's wife, Eloise Spooner. "Her husband told her, 'You're spending more time with the Spooners than you are with me'… She took probably two or three trips with us to Albany just to help us out."
The experience was a revelation for Sherrod. "I went on to work with many more white farmers," she says. "The story helped me realize that race is not the issue, it's about the people who have and the people who don't. When I speak to groups, I try to speak about getting beyond the issue of race."
Shirley Sherrod is now the USDA rural development director for Georgia. Or was.
Drudge Jr. found a tape of that March presentation, posted just the opening remarks Monday — "I did enough" — Fox picked it up ("Video Shows USDA Official Saying She Didn't Give 'Full Force' of Help to White Farmer"), and by the end of the day, Sherrod had resigned.
But while we're pointing fingers, let's use both hands:
The Agriculture Department announced Monday, shortly after FoxNews.com published its initial report on the video, that Sherrod had resigned.

"There is zero tolerance for discrimination at USDA, and I strongly condemn any act of discrimination against any person," Agriculture Secretary Tom Vilsack said in a written statement. "We have been working hard through the past 18 months to reverse the checkered civil rights history at the department and take the issue of fairness and equality very seriously."
Thank you, Obama Administration. Anybody else?
The NAACP released a statement late Monday condemning Sherrod's admission.

"We are appalled by her actions, just as we are with abuses of power against farmers of color and female farmers," the statement said.

"Her actions were shameful," it continued. "While she went on to explain in the story that she ultimately realized her mistake, as well as the common predicament of working people of all races, she gave no indication she had attempted to right the wrong she had done to this man."
Well, she would have given an indication if you had, uh, talked to her. Or the farmer's wife. Eloise Spooner says today that Shirley Sherrod is a "friend for life."
Add a Comment
Please
log in
to post a comment