580 Gunman Targeting SF Lefties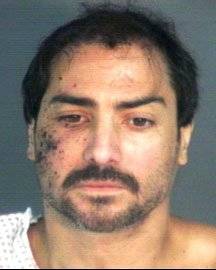 Oakland Police and Alameda County prosecutors have confirmed the fears of some of us that a big disaster was averted when California Highway Patrol officers pulled over Byron Williams on 580 in Oakland on Saturday night after he was weaving and speeding in traffic.
Williams, who was wearing body armor and carrying an arsenal of handguns and rifles, proceeded to get a lengthy gun battle with the police because of his hatred of people of the "left wing agenda." 
OPD and the DA announced today that Williams was headed to Ess Eff to try to kill staff of the ACLU of Northern California and the nonprofit Tides Foundation, which funds environmental and social justice groups in California and across the country.
What did these two groups do that was so bad?
The Tides Foundations' list of causes that they supported around the world in 2009 totals more than 37 pages and more than $100 million.  In terms of broad categories, it's no wonder that someone watching Faux News would get his panties in a wad: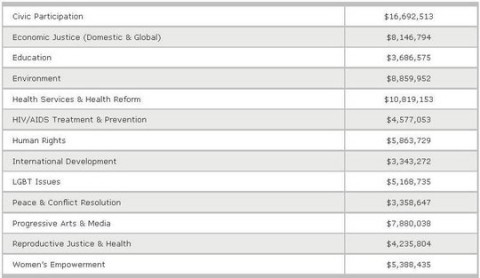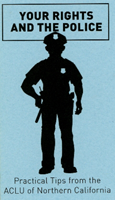 Meanwhile, the ACLU of Northern California's home page, ironically enough, is advertising their new "Know Your Rights" factsheet: "Your Rights and the Police" – perhaps something Mr. Williams should have referenced before his 15 minute shootout with law enforcement.
Williams faces multiple charges of attempted murder and for being a felon in possession of weapons and ammunition.
Add a Comment
Please
log in
to post a comment