The Best Part of Waking Up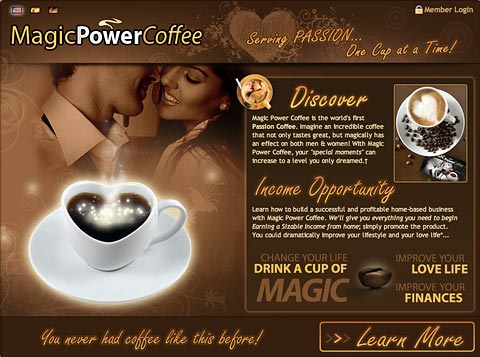 Mmmm… Magic Power Coffee. Just the thing when you're in the mood for pestorking like bunnies:
Magic Power Coffee is the world's first Passion Coffee. Imagine an incredible coffee that not only tastes great, but magically has an effect on both men & women! With Magic Power Coffee, your "special moments" can increase to a level you only dreamed.
But hey, what puts the Power in the Magic?
The instant coffee, marketed as a dietary supplement, contains a substance similar to sildenafil, the active ingredient in the prescription erectile dysfunction drug Viagra.
Oh, great — a diuretic laced with a boner pill. Ladies, we guys have a term for that: piss hard.
Add a Comment
Please
log in
to post a comment