If Oil be the Food of Greed, Drill on!!!!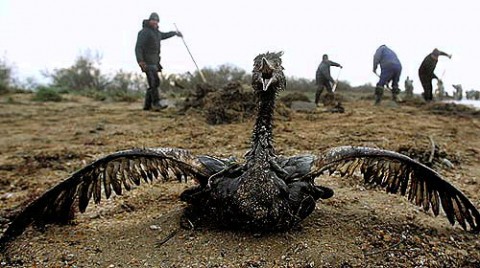 As you may or may not have heard by now, a circuit judge has overturned the Obama administration's moratorium on further deep sea oil exploration in the Gulf of Mexico. According to the Associated Press, Judge Martin Feldman based his decision on the opinion that, despite the fact that the Gulf of Mexico and the coasts of Lousiana, Mississippi and Florida are experiencing the worst man-made ecological disaster they have ever endured, and despite that it has become amply clear that no technology exists to stop a deep water spill of this nature, and despite the fact that endemic corruption has completely undermined the effectiveness of the Minerals Managment Service, and despite the fact that oil companies have been allowed to draft their own equipment inspection reports for rubber stamping by corrupt MMS officials,  "…the Interior Department failed to provide adequate reasoning for the moratorium. He says it seems to assume that because one rig failed, all companies and rigs doing deepwater drilling pose an imminent danger."
Oh yeah, there's also the tiny matter of the Judge's financial ties to the oil industry… Recusal? What the hell is that?
Add a Comment
Please
log in
to post a comment