Stinque Congratulates California Republican Secretary of State Nominee Orly Taitz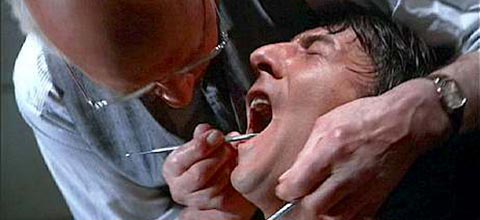 On behalf of a nation of bloggers, thank you Flying Spag—
Hold on… What? Who?
Former NFL player Damon Dunn has won the Republican nomination for California secretary of state.

Dunn defeated Orange County lawyer Orly Taitz in Tuesday's primary, and will face incumbent Democrat Debra Bowen in the general election in November.

Dunn is a self-described "recovering nonvoter" who hadn't cast a ballot in an election until 2009. He had said his failure to vote would help him reach out to other nonvoters and inspire them to get involved.
Well, folks, this is what it's come to: Any other year, we'd be creaming our jeans for a candidate like that.
Add a Comment
Please
log in
to post a comment