My Sharrona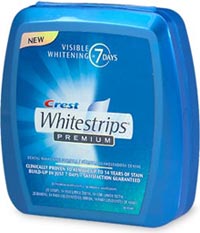 While we're drowning our sorrows over Orly's loss in California, it turns out — there's another:
The peculiar ideology of Sharron Angle, the Republican nominee challenging Sen. Harry Reid in Nevada, is perhaps no better illustrated than by her embrace of the patriot group Oath Keepers, whose membership of uniformed soldiers and police take an oath to refuse orders they see as unconstitutional — including enforcement of gun laws, violations of states' sovereignty, and "any order to blockade American cities, thus turning them into giant concentration camps."
Okay, we can work with that. And this, too:
Nevada GOP Senate candidate Sharron Angle earlier in her career spoke out strongly against fluoride, the substance known alternately for improving dental health and as a Communist plot to undermine Western democracy.
Good, good. Never hurts to have a Dr. Strangelove reference. Oh, and what's this?
As a long-term policy, America must expand its own domestic energy supplies. Sharron Angle would legislate to repeal regulations that prohibit off shore drilling, drilling in ANWR and development of American owned petroleum resources.
Well, that's mighty bold of her to support offshore drilling in the wake of—
Hold on. Why did she take down that page from her website? It was there as late as Sunday evening. Good thing it's still in Google's cache. Including the pitch about "abolishing the 67,000-pages of IRS code." And her pledge to "withdraw from the United Nations." And her work "to pass the Constitutional Protection of Marriage Act in Nevada."
Sorry to see you go, Orly, but we'll do fine.
Add a Comment
Please
log in
to post a comment